Forest conservation is a key topic of discussion for the next two weeks in Durban, South Africa. The discussion begins with the Fostering Community Conservation Conference (31st of August to 4th of September), organized by the Global Forest Coalition, a partner organization of Siemenpuu.  The conservation initiatives of the local communities and indigenous peoples will be widely heard and discussed within this multi-stakeholder conference.
The goal of the conference is to contribute to a global dialogue between a diverse group of rightsholders and others on how to strengthen the resilience of community conservation initiatives (CCRI) in the light of local and global threats. The aim of the CCRI is to contribute to providing policy advice on effective and appropriate forms of support for community conservation. There is an increasing scientific and political recognition that conservation and restoration initiatives by Indigenous Peoples and local communities can contribute significantly to forest and biodiversity conservation and restoration.
The discussion on the community initiatives continues as the main recommendations of the conference will be disseminated at the 14thWorld Forestry Congress (WFC), which will take place 7-11 September 2015 in Durban.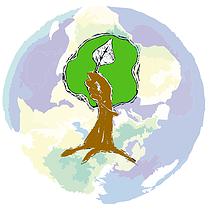 Civil Society Alternative Programme (CSAP), under the theme "Making the voices of global civil society heard and heeded" is arranged parallel to the WFC.  The CSAP event will offer participants an opportunity to learn from like-minded groups and individuals from around the world, to share information about their own particular challenges, and compare solutions and strategies that they are implementing or campaigning for in their own communities and countries.  The planned five day programme will offer a range of activities centred on daily themes.  These activities will include oral presentations and videos, panel discussions, displays, training workshops and exhibitions.
CSAP is coordinated and hosted by the Timberwatch Coalition.
A Siemenpuu delegation from Finland, as well as several Siemenpuu´s partner organizations representatives from the global South, are participating in all events in Durban. During the coming next two weeks the delegation members will provide material (news, documents, pictures…) into our webpages. Stay tuned!